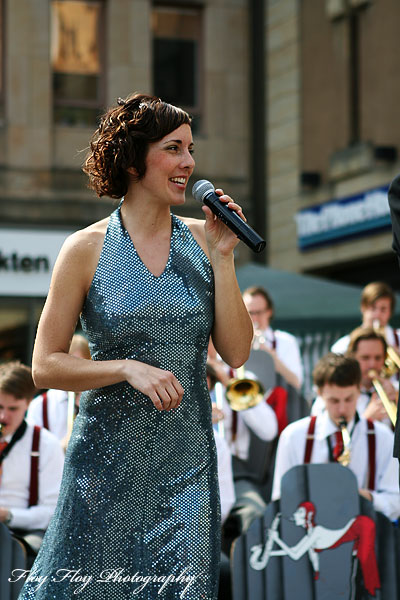 Today is Valborg, the big celebration of the arrival of the spring in Uppsala, that takes place on the last day of April. There are many traditions during this day but the only one I make sure to attend is dancing in the street outside Norrlands nation at 15.00 when the band Phontrattarne plays. See you there.

Read what I wrote abote the Valborg celebration last year.

The photo with singer Josefine Hägglöf in front of the band was taken last Saturday when Phontrattarne performed at Stora Torget. More about that later.

The photo is taken by me and may not be used elsewhere without my permission. Contact me if you want licence the photo.

Will you also be dancing in the street today? Tell me.