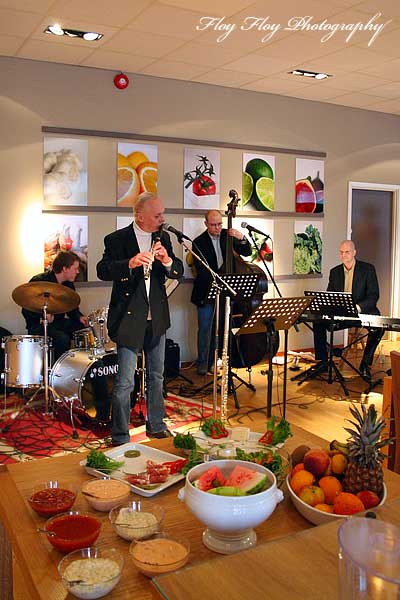 The first Friday each month there is "After Work Jazz" at Hotel Uppsala. Yesterday Daniel Lantz Trio featuring Staffan Hallgren (flute) and Emily McEwan (song) played there. This is a perfect way to end the week: listening to great music, eat from the buffé and just relax.

The Daniel Lantz Trio consists of Daniel Lantz (piano), Mattias Åström (bass) and Daniel Olsson (drums).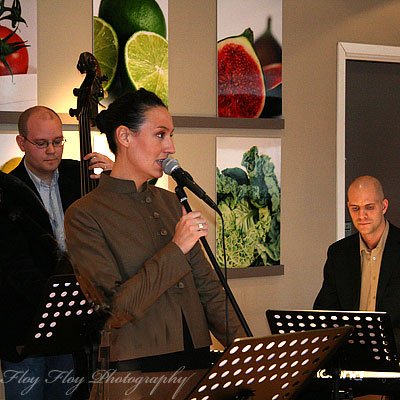 The photographs are taken by me and may not be used elsewhere without my permission.

Were you at After Work Jazz? What did you think of the Daniel Lantz Trio? Tell me.