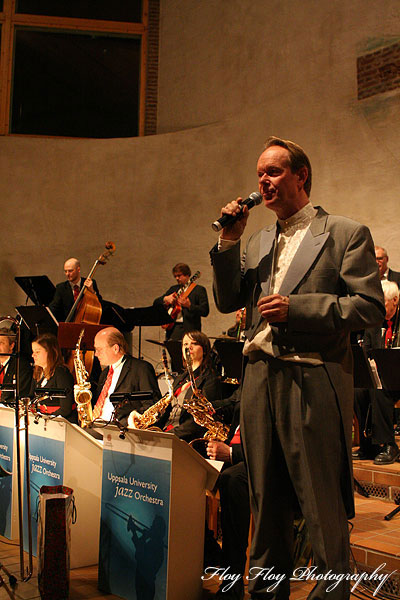 Tonight Thursday April 17th Uppsala University Jazz Orchestra will give a concert called Big Band Bouquet.

Big Band Bouquet celebrates the memory of Frank Sinatra who passed away 10 years ago. Besides playing some of the hits by Frank Sinatra, they will play big band classics by jazz legends as Duke Ellington, Count Basie, Glenn Miller, Benny Goodman, Tommy Dorsey and Lars Gullin.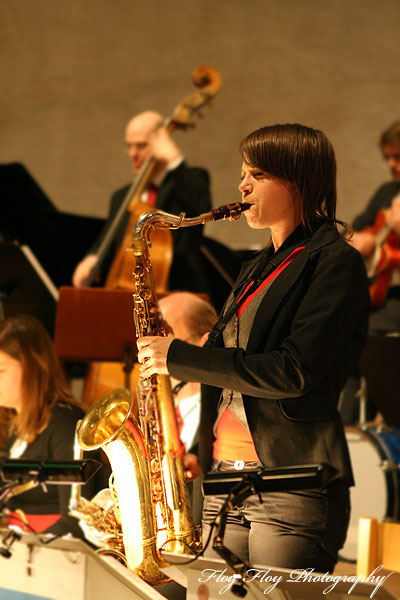 The Uppsala University Jazz Orchestra is led by one of my favorite jazz musicians: Ulf Johansson Werre.

The concert starts at 19.00 at Universitetsaulan (The University Hall). Tickets can be bought in the lobby from 18.00 and they cost 130 kr (90 kr if you're a student).

The pictures are taken by me at the orchestra's concert in December: Swingin' Christmas.

The photos are taken by me and may not be published elsewhere without my permission. Contact me if you want to license them.

Have you heard Uppsala University Jazz Orchestra before? What do you think of them? Tell me.