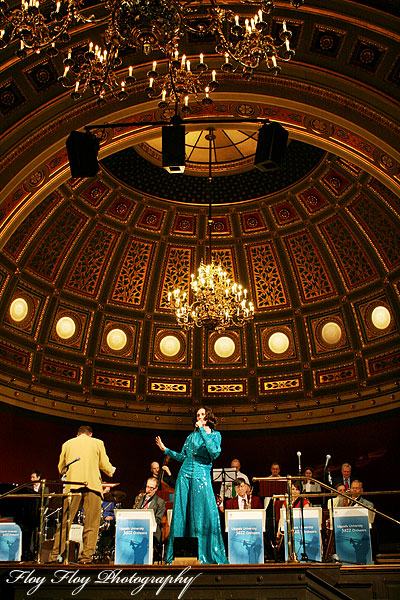 Yesterday Uppsala University Jazz Orchestra gave a concert called Big Band Bouquet at Universitetsaulan (The University Hall). The location is just magnificent with lots of golden ornaments.

The theme for the concert was Frank Sinatra songs but they also played a lot of other swinging jazz standards by jazz composers such as as Duke Ellington, Count Basie, Glenn Miller, Benny Goodman, Tommy Dorsey.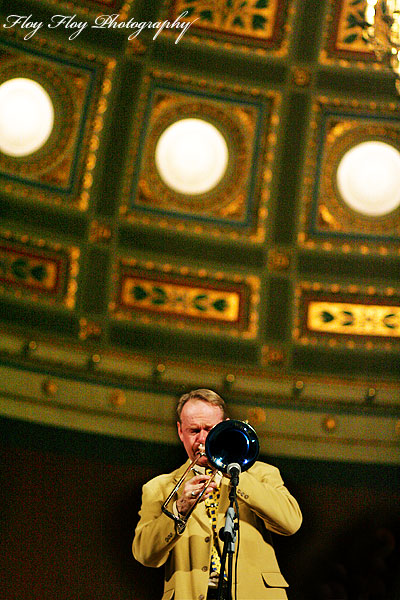 The concert started with the song Cute in a Count Basie arrangement. Talking about Cute, you should really see the hilarious video clip with Jerry Lewis miming to Cute from the film Cinderfella. The band leader, Ulf Johansson Werre, played a solo version of I Get A Kick Out Of You.

Afterwards I had the chance to hang out with the band, what a nice bunch of people!

The next chance to see and hear the Uppsala University Jazz Orchestra will be in month or so when they do a Benny Goodman themed concert. I think you will enjoy that because the band is really swingin'. Keep an eye on this blog for further announcements.

The photos are taken by me and may not be published elsewhere without my permission. Contact me if you want to license my jazz photos.

Did you visit the concert with Uppsala University Jazz Orchestra? What do you think of them? Tell me.