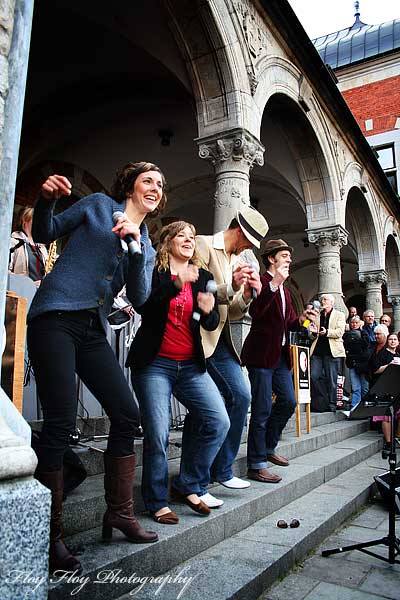 Yesterday was Valborg in Uppsala, also known as Walpurgis night. At Valborg we celebrate the arrival of the spring and I would estimate that at least 80000 people are out on the streets celebrating.

Uppsala has a lot of traditions this day: breakfast pick nick by the river, raft racing in the river, lunch pick nick in some park, a great ball at the castle and many many more traditions. If you try to do everything I guarantee that you will be exhausted.

One of my favorite traditions that I hardly ever miss is the outdoor concert by Phontrattarne in front of Norrlands nation just after 3 pm. Great energy, good music and dancing in the street. What more could you ask for?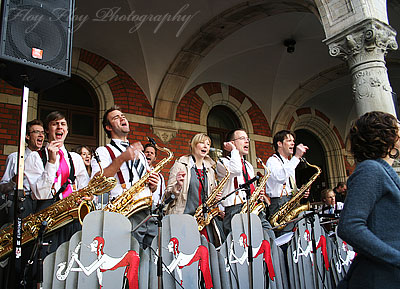 If you want to see more of Phontrattarne (of course you want), you should see their Grand Show at Reginateatern between 10th and 17th of May.

The photos are taken by me and may not be used elsewhere without my permission. Contact me if you want licence the photos.

Did you see Phontrattarnes concert yesterday? What did you think about it? Tell me.