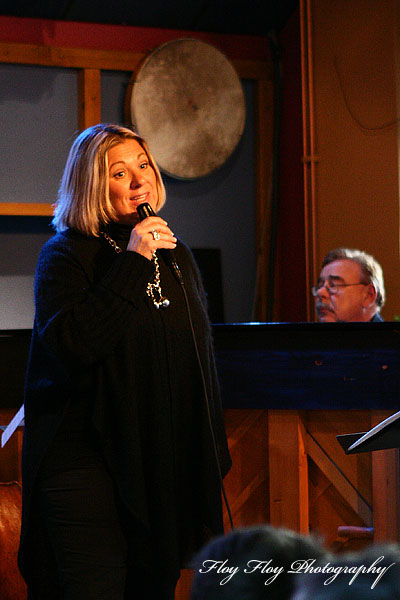 On Saturday Monica Borrfors and The Gösta Nilsson Trio played at a concert at Hijazz in Uppsala. The concert was arranged by Uppsala Jazz Club.

The concert was a tribute to the late jazz singer Monica Zetterlund who would have been 70 years old this year, if she hadn't died in an accident a couple of years ago. Monica Borrfors told about her life and career and sung the songs that made Monica Zetterlund famous.

Monica Borrfors has an exellent voice that is very warm, it was a pleasure to hear her sing songs like "Sakta vi går genom stan" (Walking my baby back home). In fact, one of the things that made Monica Zetterlund special was that she sang the jazz standards with Swedish lyrics, the songs gets a slightly different meaning and adds something new. Very refreshing.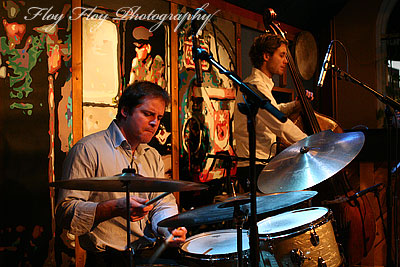 I particulary liked "Du måste ta det kallt" (Stockholm Sweetnin´, Music: Quincy Jones; Lyrics: Peter Himmelstrand) and "En Slump" (Bewitched, Bothered and Bewildered, Music: Richard Rogers and lyrics by Tage Danielsson).

Monica Borrfors is backed up by a great band: The Gösta Nilsson Trio which consists of:
Gösta Nilsson (piano), Filip Augustsson (bass) and Jesper Kviberg (drums). At this concert Filip Augustsson was replaced by Palle Sollinger.

If you want to hear the music, Monica Borrfors has made a cd with the songs from the show.

The photos are taken by me and may not be published elsewhere without my permission. Contact me if you want to license them.

Were you at the concert with Monica Borrfors and The Gösta Nilsson? What did you think of the jazz concert? Tell me.