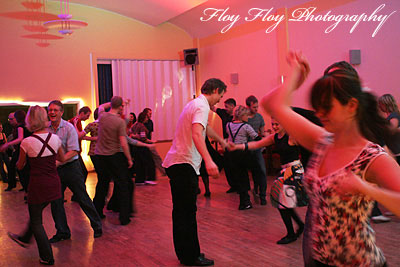 Last week I was busy doing all sorts of things in connection with The Winter Camp here in Uppsala which is a pretty large dance camp.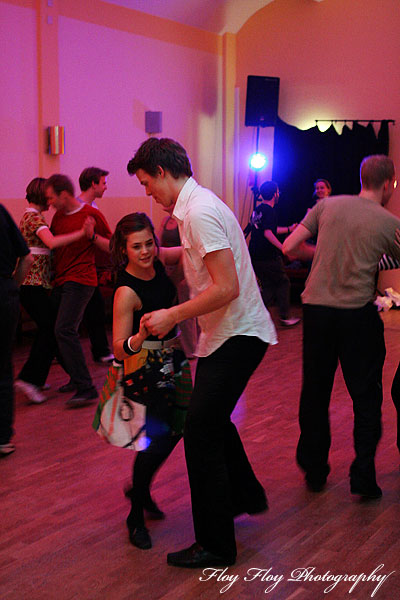 It started on Thursday night and I and Olle prepared the big hall at Drabanten. Acoustically, the room is very challenging but I belive we did the best we could and it sounded quite good. We also played around with our (*cough* I mean Swingkatten's) new light equipment. I can't tell you enough how good it is to have easy access to equipment, it makes it so much easier to put on good looking events. Good lighting really helps to get a nice atmosphere.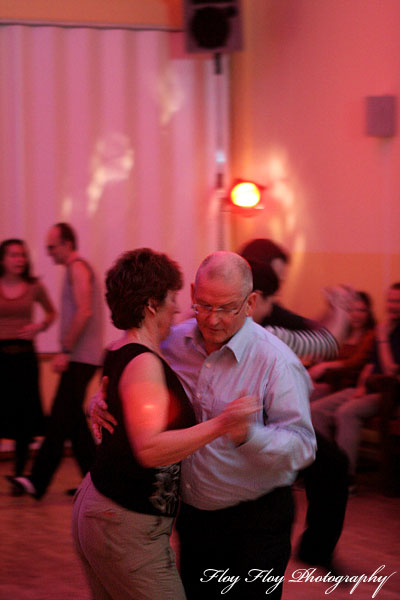 Laura Keat taught a fun 1920's solo charleston routine in the beginning of the night set to the song Stockholm Stomp from the album "My Favorite Band" by Mora's Modern Rhythmists and then Emelie, Jonas and David dj:ed after that. There was a good amount of people there, especially considering that most people had to work the next day.

The photos are taken by me and may not be published elsewhere without my permission. Contact me if you want to license them.

Were you at the Thursday night dance at Uppsala Winter Camp? What did you think of the evening? Tell me.