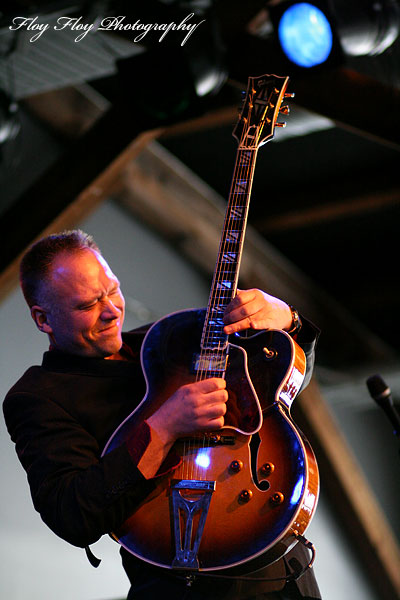 On Saturday I visited a concert at Katalin arranged by Uppsala Jazz Club that was called "Gershwin On Guitar" performed by the Andreas Pettersson Quartet.

Andreas Pettersson is an amazing guitarist that I've had the pleasure of listening and dancing to before. Two years ago he was playing together with his old friend Ulf Johansson Werre and some other musicians at Uppsala Winter Camp. What a treat.

This time he and his quartet interpret George Gershwin's songs. The other musicians in the band are: Daniel Tilling (piano), Martin Sjöstedt (bas) och Daniel Fredriksson (drums).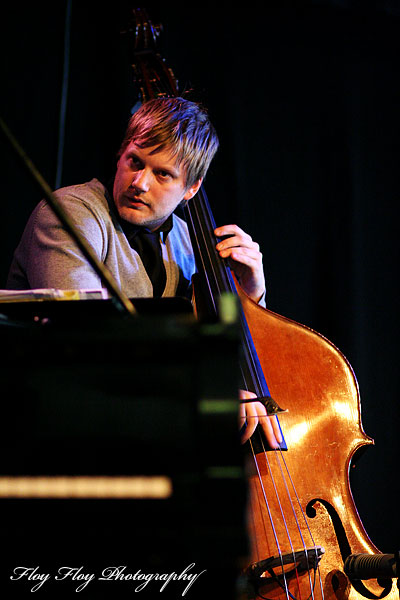 They started with songs from George Gershwin's early career: "Preludes I, II och III".

Andreas Pettersson continued with songs like: "Embraceable You", "Strike Up The Band", "Lady Be Good" and "´S Wonderful".

They also played a bunch of melodies from George Gershwin's opera "Porgy and Bess": "It Ain´t Necessarily So", "Summertime" and "Bess, You Is My Woman Now".

If you want to hear what they sounded like, take a look at this page with the album "Gershwin On Guitar", which has sound samples.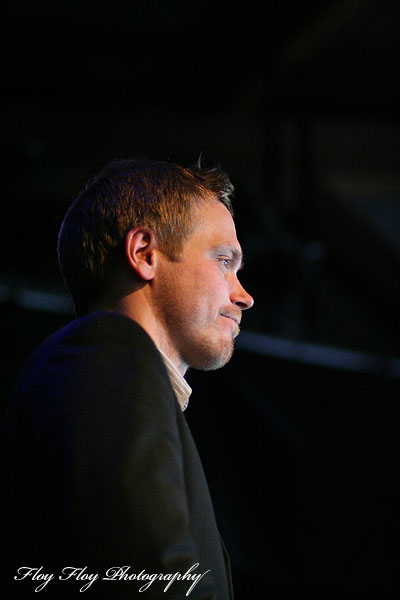 In the break I had the good fortune of sitting beside a retired music teacher from Uppsala who told me some anecdotes.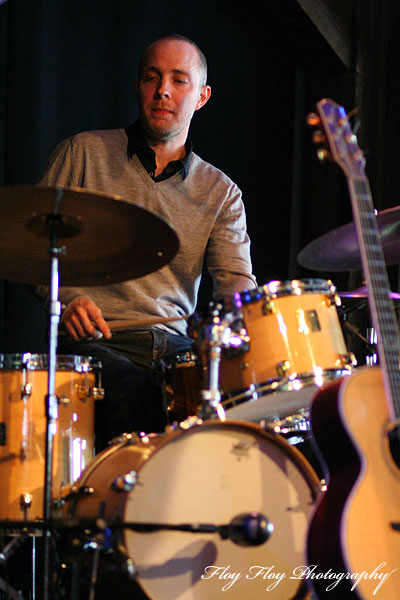 The photos are taken by me and may not be published elsewhere without my permission. Contact me if you want to license my jazz photos.

Did you visit the concert "Gershwin On Guitar" with the Andreas Pettersson Quartet? What did you think of it? Tell me.