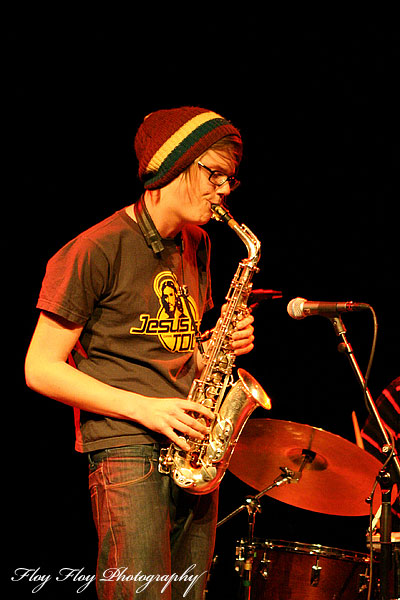 If you like modern jazz, you should check out the band Johan Christoffersson 4 at Katalin today at 14. They won The Youth Jazz Contest 2007 arranged by Uppsala Jazz Club.

Johan Christoffersson 4 consists of Johan Christoffersson (saxophone), Filip Ekestubbe (piano), Petter Olofsson (bass) and Sebastian Ågren (drums).

The concert costs 100 kr (If you're younger than 25, you'll get in for free!)

And don't miss to come and see and dance to Palladium at Grand Swing Party tonight.

Have you heard Johan Christoffersson 4? What do you think of them? Tell me.