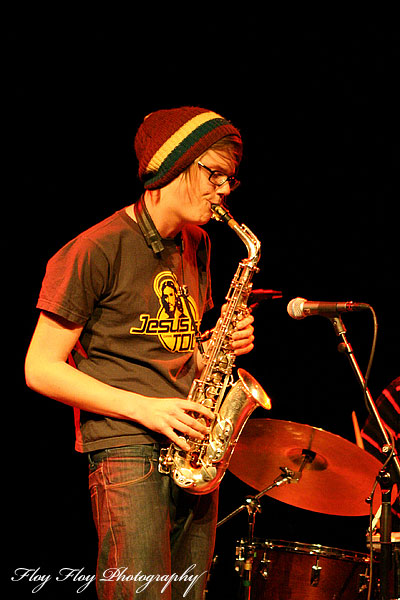 The Youth Jazz Contest in took place yesterday at Reginateatern in Uppsala. Young jazz musicians competed with their music. There were six groups who performed 2 songs each:

Trio From Hell
Yenny Alpsten Duo
Jazzseptetten B13
Johan Christoffersson 4
Henrik & Anton Duo
Future Sound Of Sweden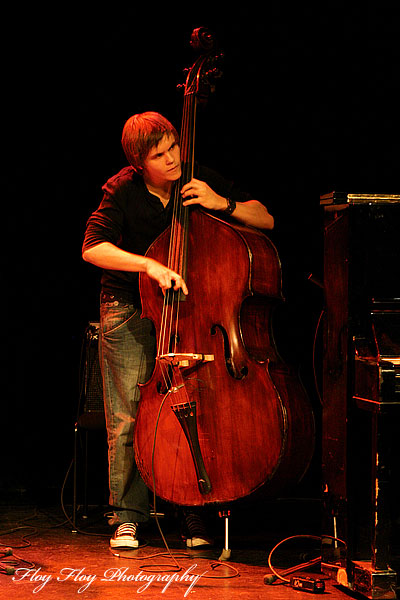 The winners of Youth Jazz Contest 2007 was
Johan Christoffersson 4
which consists of
Johan Christoffersson
(saxophone),
Filip Ekestubbe
(piano),
Petter Olofsson
(bass) and
Sebastian Ågren
(drums).
I think the jury made the right choice because these guys were clearly the best group when it comes to musicianship and ensamble play. I really liked the way the bass player and drummer interacted, they were in the pocket and kept it swinging. Johan Christoffersson had the the best sound of all saxophone players. I'm looking forward to hearing them in the spring.
The winners played bop jazz but there were all kinds of jazz styles represented there, but unfortunatly no real swing music.
Jazzseptetten B13
played the most swinging music which I liked. I also enjoyed the soft jazz with
Henrik & Anton Duo,
particulary the trumpet playing by Henrik Grim. Henrik won the jury's price for best individual performance.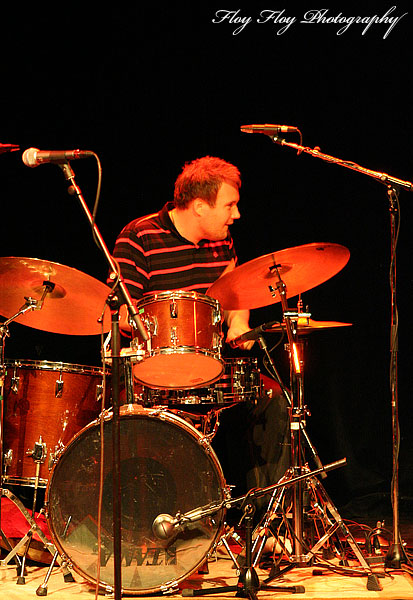 Future Sound Of Sweden
play jazz with a lot of influences from funk. They took third place. If there had been a price for entusiasm it should have been awarded to them too.
Second place was awarded to
Yenny Alpsten Duo
which played free jazz. I enjoy most forms of music, but free jazz is not one of them. I can't find anything in it that I appreciate. It must have a pulse, a rhythm or a melody. Free jazz, by definition, has none of that. If you are a fan of free jazz,
would you please comment
and tell me what attracts you to the music, I really like to know.
I missed the women in this competition, of all the contestant there were not a single one. Why is that? I hope there are young women playing jazz somewhere, even though they weren't in this competition.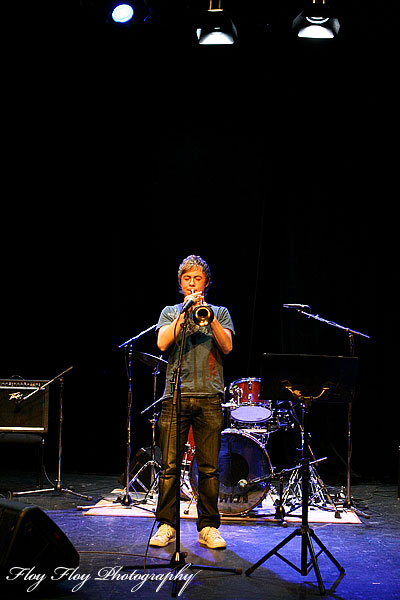 Footnote:
The jury was instructed to rank the contestants with the following things in mind:
Group feeling/ ensemble play between the band members
Individual proficiency at their instruments
Feeling for the particular style of jazz they've chosen to play
Additional factors to consider: Joy of playing and originality in choice of music and arrangements
The photos are taken by me and may not be published elsewhere without my permission.
Contact me if you want to license them
.
Were you at Youth Jazz Contest 2007? What do you think of it? Which group was your favorite?
Tell me
.