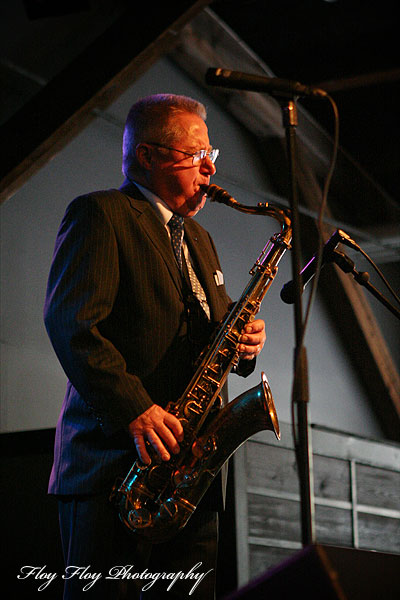 Last Saturday the spring season of Uppsala Jazz Club's concert series started with a bang when Hacke Björksten 3G took the stage at Katalin and all that jazz.

"3G" is short for the 3 generations of jazz musicians in the band. Hacke Björksten, the band leader and saxophone player, is the oldest man in the band. He knows how to talk jive and the introduction of the songs is often done with great humour.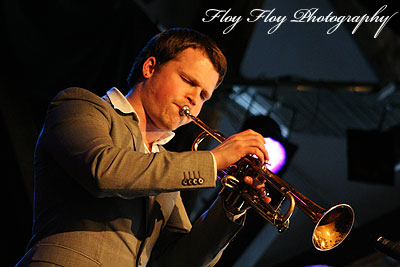 Karl Olandersson on the other hand is the youngest musician and he's a really talented trumpet player. I've heard him play in several bands and it's always great to hear him.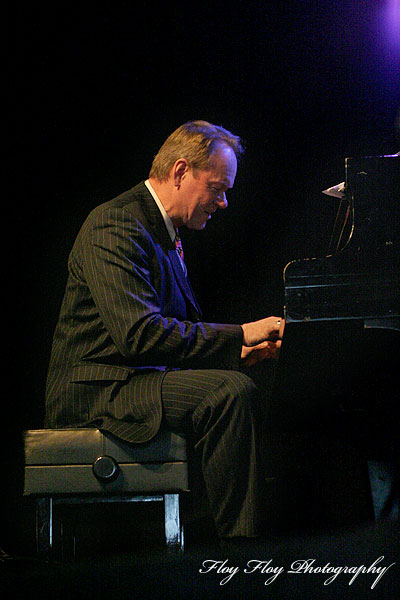 Ulf Johansson Werre on piano had a very busy day. When the concert ended he had about 40 minutes to get to his next gig together with Toots Thielemans at Uppsala Konsert & Kongress. Luckily it's only 200 meters between the places. If you've been following this blog you know that Ulf is one of my favorite jazz musicians.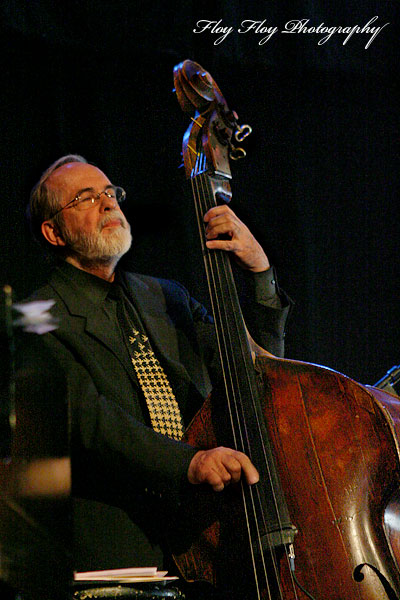 In the first set they played the songs: Three Generations, All Time Blues, I Hear Music, Autumn In New York, On The Alamo.

In the second set they played Free Kick, Polska från Gemåla (a fusion between Swedish folk music and jazz in the style of the late piano player Jan Johansson), Someone To Watch Over Me, Horse Power, Scrapple From The Apple.

Several of these songs are available on Hacke Björksten's cd.

Above you see a picture of Arne Wilhelmsson, the bass player and below a photo of the drummer Mattias Puttonen.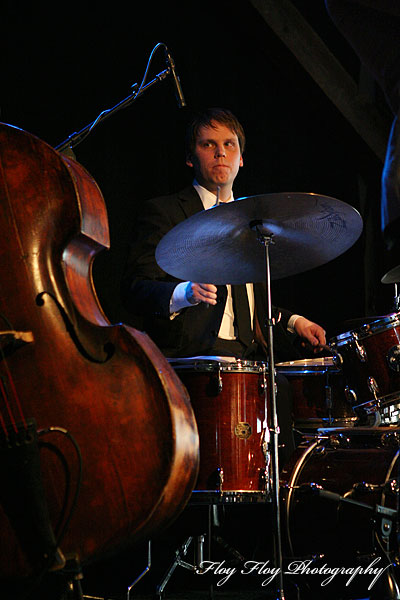 They ended the concert with a really swinging version of Duke Ellington's Things Ain't What They Used To Be.

Things may not be be like the swing era anymore, but this is pretty darn close! Catch the band if you have the chance.

The photos are taken by me and may not be published elsewhere without my permission. Contact me if you want to license them.

Were you at the concert with Hacke Björksten 3G? What did you think of them? Tell me.