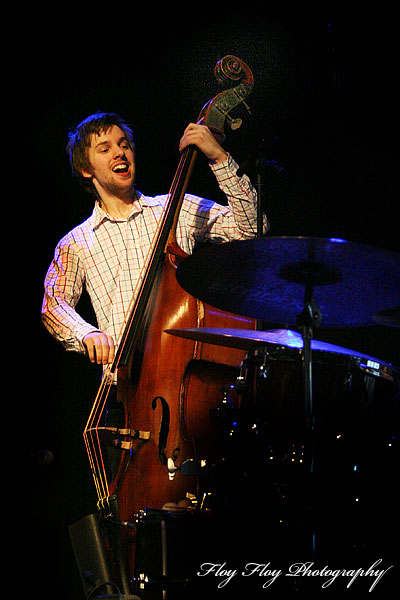 Today it's time again for After Work Jazz at Hotel Uppsala (located at Kungsgatan). This time it's the Olle Thunström kvartett that's playing. The band consists of Olle Thunström (tenor saxophone) Daniel Lantz (piano), Niklas Fernqvist (bass) and Ali Djeridi (drums). This evening they will also feature Karl-Martin Almqvist (tenor saxophone).

The band starts at 17.30. There is no entrance fee and you can buy food and drinks while you listen to the band. They will play bop jazz in a Wayne Shorter style but also some jazz standards (like Autumn leaves) and blues.

The photo of Niklas Fernqvist is taken by me at the Nkiru concert and may not be used elsewhere without my permission. Contact me if you want to licence the photo.

Have you been to After Work Jazz before? What do you think? Tell me.