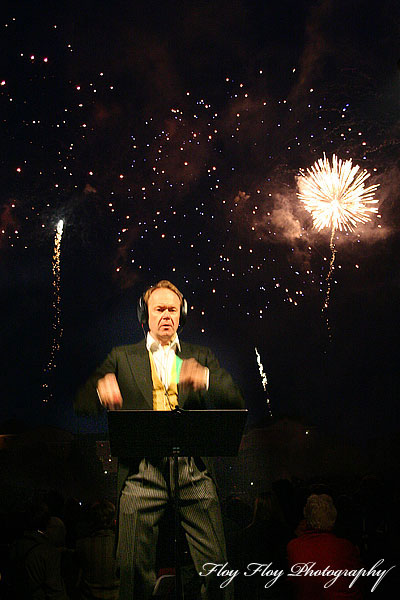 The previous week has been full of activity since the whole city has been celebrating the 300th anniversary since Carl von Linne (aka Carolus Linnaeus) was born.

The festivities ended yesterday in the Botanical garden in Uppsala where several orchestras played music, both swing and other sorts of music.

One of the jazz orchestras that played was Uppsala University Jazz Orchestra, which is led by the great jazz musician Ulf Johansson Werre. Uppsala University actually has a course for those who want to study big band music history as well as learn to play in a jazz orchestra. The orchestra played Count Basie classics as Shorty George and Splanky.

The grand final of the night was a performance of "Botan Brass & Fireworks" composed by Ulf Johansson Werre. 80 or more musicians played the piece that was synchronized with a firework. The firework matched the music and was truly spectacular. The music gave associations to Star Wars and "2001: A Space Odyssey". Wow. I hope they do this more often.

Take a look at a video clip of the performance of Botan Brass & Fireworks.

The photo is taken by me and may not be used elsewhere without my permission.

Were you at Botan Brass & Fireworks? What did you think of it? Tell me.