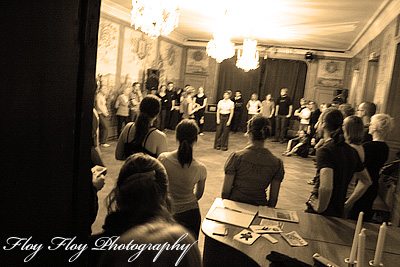 Tonight, Fatima Teffahi will be the swing dj at Dekadans. Fatima lives in Stockholm and is a member of the swing dance show troupe The Harlem Hot Shots.

Fatima was the first disc jockey I heard that played the song Sympathique by the band Pink Martini. A great song with french lyrics. In the music video below you can learn some french words in the song lyrics. Learn more about Pink Martini.

Before the dance there will be a taster lesson in lindy hop that starts at 19, after the lesson ends at 20 you can stay and dance until 23.



The photo is taken by me and may not be used elsewhere without my permission.

Have you heard Fatima Teffahi dj before? What do you think? Tell me.