Tonight it's the last Dekadans for this season. Swing dj Trina will spin swing tunes for your dancing and listening pleasure.

I want to thank Frida, Emelie and Rebecka for coming up with the idea to have a weekly dance at Västgöta nation and the stamina to pull it together every week.

It's been wonderful to have the opportunity to dance to so many djs that bring their own style of swing music. It's a treat to have such variety of music.

The following picture shows swing dj Fatima Teffahi from last week. The photo is taken by me and may not be used elsewhere without my permission. contact me if you want to licence it.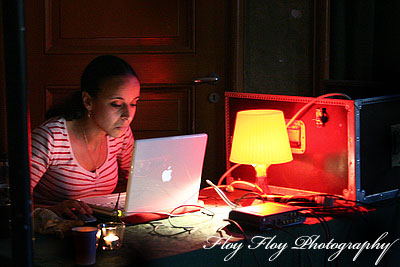 I'm looking forward to next season. Thanks again for all your work.

Take at look at all blog posts about Dekadans.

What do you think of Dekadans? Tell me.