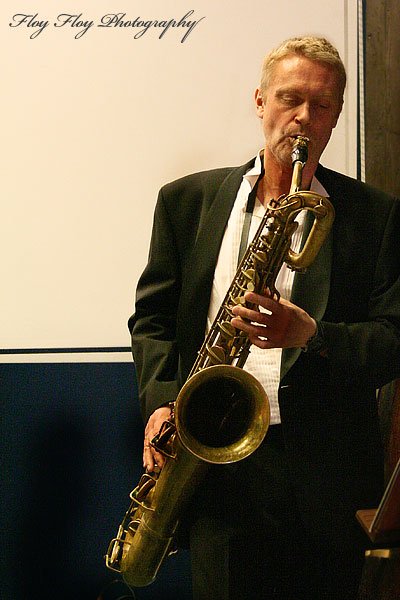 The jazz band Swe-Dukes played yesterday at Grönwallsalen in Uppsala. Swedukes concentrate on music by Duke Ellington. Grönvallsalen is an auditorium located at the university hospital and these kind of concerts is intended for patients, relatives, staff and jazz lovers in general.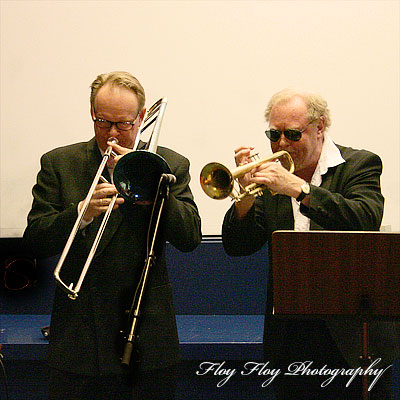 Swedukes consists of Bosse Broberg (trumpet), Ulf Johansson Werre (trombone), Ulf Lindsjö (saxophone), Anders Gahnold, (barytonsaxophone), Daniel Lantz (piano), Curt Andersson (bass), Gus Dahlberg (drums) and Karin Hallin (song).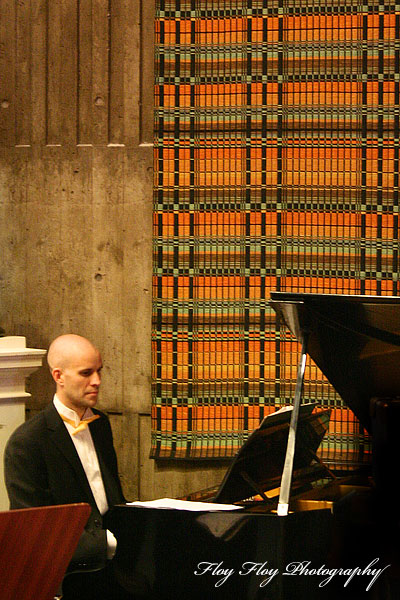 The band played C Jam Blues (which is called Dukes Place when someone sing the lyrics), Echoes From Harlem, Don't Get Around Much Anymore. As a dancer I of course appreciated their version of Stompy Jones. Since the auditorium is made for lectures and education there is no place to dance but later on I found some members from Swingkatten swinging out just outside the open doors to the auditorium. It would be great to hear and dance to Swe-Dukes at a better location (with regard to acoustics and light).

Ulf Johansson Werre and Bosse Broberg were great (as always) and I really liked the sound of the rhythm section (particularly Curt Andersson on bass).

The photos are taken by me and may not be used elsewhere without my permission. Contact me if you want licence the photos.

Were you at the concert? What did you think of Swe-Dukes? Tell me.