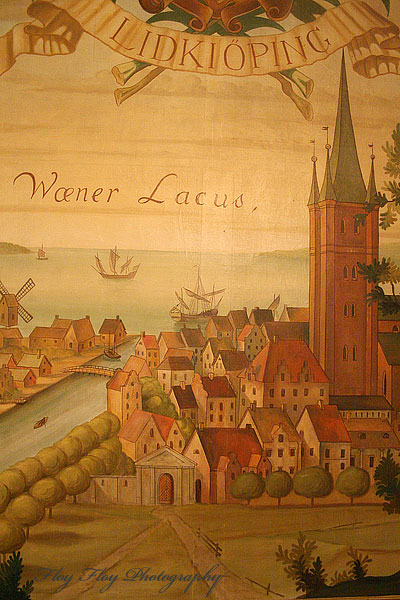 Tonight a new swing dj, Patrik, will dj at Dekadans. I don't know anything about him except that he is from Stockholm. It will be interesting to hear what kind of swing music he will play. It's always fun to get a new perspective on swing music, to hear what other dj's choose to present to the dancers. Hopefully there will be some new great swing songs that I haven't heard before.

When you're not dancing at Dekadans, take a moment to admire the great wall paintings in the room. The paintings are done on large canvases that fastened directly on the wall (no frames). They picture all the towns in the province of Västergötland. The picture above shows the town Lidköping. The photo is taken by me and may not be used elsewhere without my permission.

Is there any kind of swing music that you would like to hear at Dekadans that haven't been played there so far? Tell me.