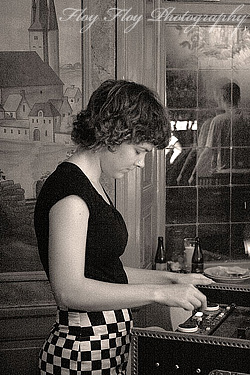 Tonight it's premiere time at Dekadans.

Emelie Decavita is usually one of the hostesses of Dekadans, making sure everything runs smoothly, but tonight she will also be making her swing dj debut.

It's great to have more swing disc jockeys in Uppsala and I look forward to hear what music Emelie will be playing.

If you haven't been to Dekadans before you should go there, it's such a nice place to dance some lindy hop or balboa or even a foxtrot.

The photo of Emelie is taken by me and may not be used elsewhere without permission.

Have you been to Dekadans? What do you think of the club? Tell me.