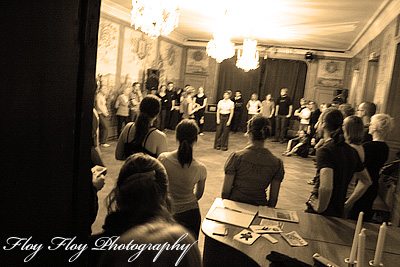 Yesterday there was a lindy hop taster lesson at Dekadans. Afterwards there was the regular dance evening with swing dj David. Many of the people that took the taster lesson stayed and danced so the room was packed! Yay! Way to go!

The photo is taken by me and may not be used elsewhere without my permission.

Were you at Dekadans yesterday? What did you think of the evening? Tell me.