Peter Lind and the Cabaret Band played at Uppsala Winter Swing, the jazz festival that took place here in Uppsala in January. The Cabaret Band plays swing and jazz mostly from the 1930's.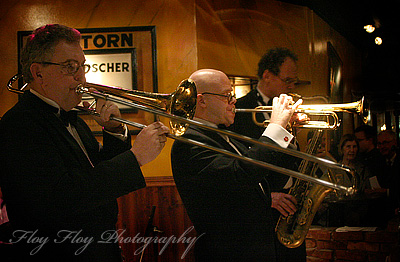 The band consists of Peter Lind (trumpet), Mats Josephson (trombone), John Högman, (saxophone och clarinet), Claes-Göran Skoglund (piano), Kjell Grundström (bass and tuba) and Björn Sjödin (drums).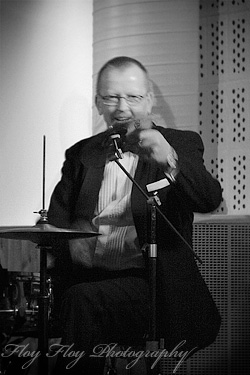 Peter Lind is a wonderful entertainer who tells very good anecdotes about the swing era. They played two sets at the jazz festival and I enjoyed both of them.

They even did a small dance number of the song "(Everybody's) Truckin'". The jazz dance move Truckin' almost made it to Sweden. The footwork was lost but the shaking (waving?) of the finger can be seen in movies like "Swing it, magistern" featuring jazz singer Alice Babs.

Peter Lind and his Cabaret Band has an upcoming show called Stardust. Stardust is about jazz in Harlem. They talk about the stars that performed there, about how and why the melodies were written. They feature musicians like Duke Ellington, Fats Waller, Bix Beiderbecke and Eddie Condon.

The show will be at Eklundshof in Uppsala, Sun March 25th. I don't know what the ticket situation is like. If you like to see Stardust, you better mail Björn Sjödin and inquire.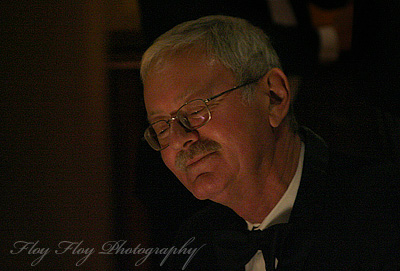 The photos are taken by me and may not be published elsewhere without written permission.

Have you seen Peter Lind and the Cabaret Band? What do you think of them? Tell me.