Every now and then I go through my picture archive to find jazz photos from previous events, this is one example. In January the Uppsala Winter Swing jazz festival was held and I was there taking photos all day.

One of the first concerts of the jazz festival was Skrapan Big Band featuring Ulf Johansson Werre. Skrapan Big Band is a band with high school students studying music at Lundellska skolan (aka Skrapan) in Uppsala. Ulf Johansson Werre is one of Swedens best jazz musicians and plays both trombone and piano excellently. Once upon a time he also went to school there.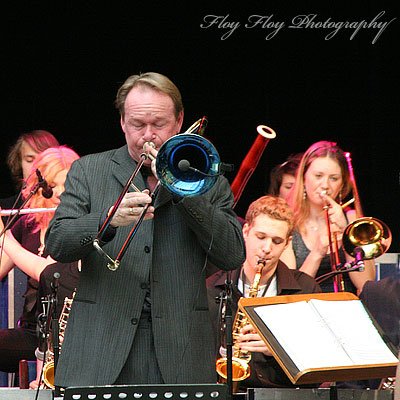 Behind Ulf Johansson Werre you can see Johanna Grim on trombone who is also a member of The Silver Sextett which played at Youth Jazz Contest. At the festival Ulf J. Werre also played with John Högman International Group featuring Rémi Toulon.

Below is all the singers in the band. I don't have all their names in the correct order so if you can tell me who is who, I would appreciate that.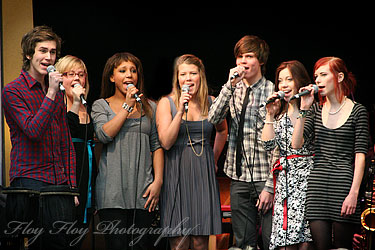 Skrapan Big Band didn't just play all jazz tunes but other styles of music as well. Many people think of big band music as only jazz when in fact it just means that you have a lot of musicians in the band. Is there a definition of big band music?

There is a lot of pictures from Uppsala Winter Swing but I won't publish them all at once so stay tuned.

The photos are taken by me and may not be used elsewhere without my permission.

Did you see Skrapan Big Band and Ulf Johansson Werre at Uppsala Winter Swing? What did you think of them? Tell me.