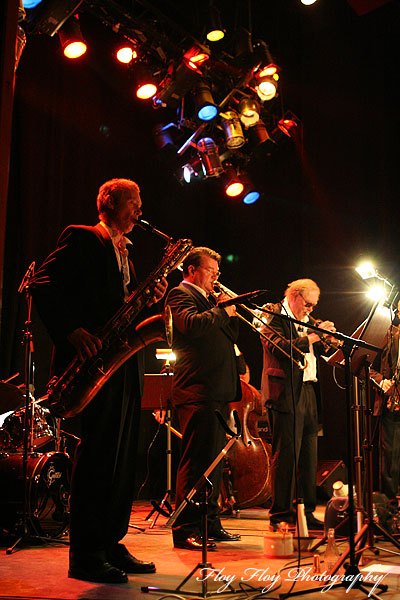 Today the band Swe-dukes will play for dancers at Skarholmen in the south of Uppsala.

Swe-dukes played at Swingkattens last swing evening for the season a couple of weeks ago (that's where I took the photo above).

You can read more about the band in my blog post when I first saw Swe-dukes playing at Skarholmen.

The dance is between 15 and 18 and costs 50 kr. If you like, you can eat you Sunday dinner there as well (Call 018 32 43 30 to book tables).

It's a nice day for a bike ride but you can also get there by car or bus 20. Map to Skarholmen. A good place to board the bus is in front of the university library Carolina Rediviva (In the time table the stop is referred to as Slottsbacken).

The photos are taken by me and may not be published elsewhere without my permission. Contact me if you want to license them.

What do you think of Swe-dukes? Please comment.