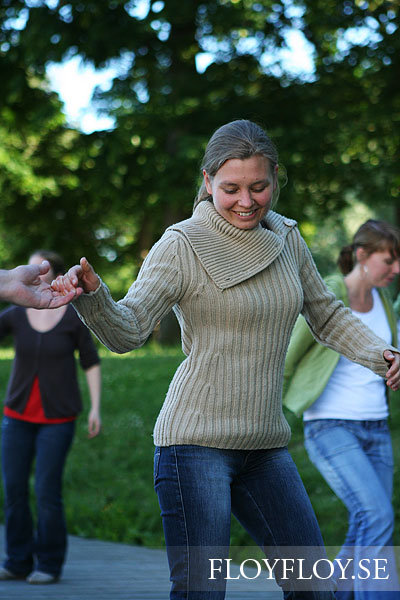 The best of the summer is still to come here in Sweden (e.g. the Herräng dance camp starts next week) but the summer solstice was last week and the planning for winter activitives has already begun.

Above you see a photo of Lovisa Gustafsson who is Swingkatten's "General" when it comes to planning the Uppsala Winter Camp in the beginning of February next year. She is on top of all things. If you want to be part of the organizing committee, talk to her. Yes, it is some work but you'll meet active and very interresting people. The information on the website will soon be updated for next years' dance camp.

The photo is taken last week at "Lindy at the quayside". There is dancing at the quayside tonight as well.

Will you go to Herräng Dance Camp? Have you been to Uppsala Winter Camp? Please comment.

The photos are taken by me and may not be published elsewhere without my permission. Contact me if you want to license them.