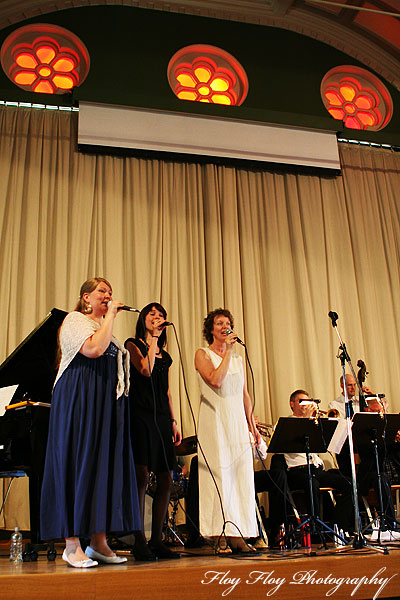 On May 29th Uppsala University Jazz Orchestra held its exam concert at Katedralskolan. There are two versions of the big band, a permanent big band and this version consisting of students that took the two semester course in big band music. I'm so proud that our univeersity can offer a course like that, ain't cool?

One part of the course is that the students make their own arrangments. I heard new arrangements of songs like "Some of these days" and "I can't give you anything but love". Band leader Ulf Johansson Werre had arranged many other of the songs: "Lullaby of Birdland", "Don't get around much anymore".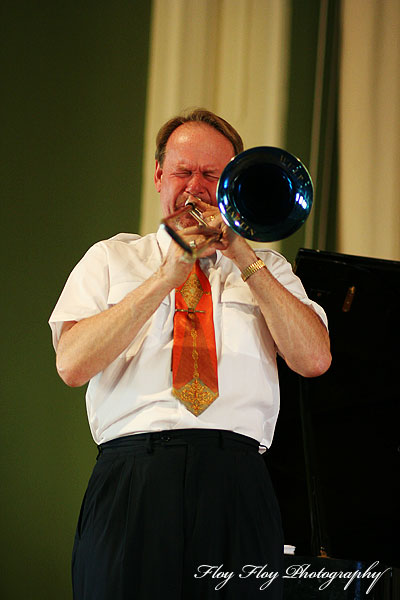 I don't know, but it could have been a first: Ulf's son Oscar Johansson Werre (age 12) played drums with the band.

I like that they played a version of "In the Mood" with Swedish lyrics and another arrangement by Gunnar Svensson called "Inte mod" (translates into "Not brave").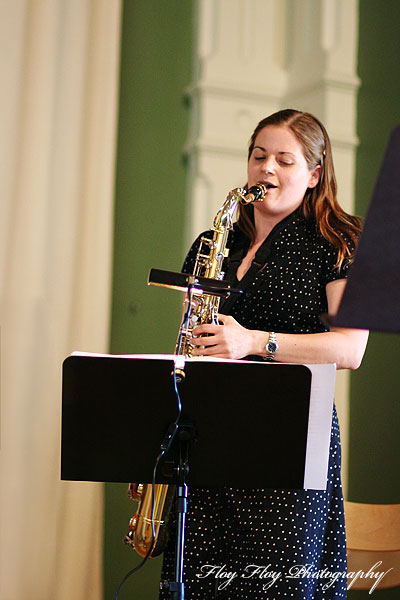 What do you think of the Uppsala University Jazz Orchestra? Please comment.

The photos are taken by me and may not be published elsewhere without my permission. Contact me if you want to license them.