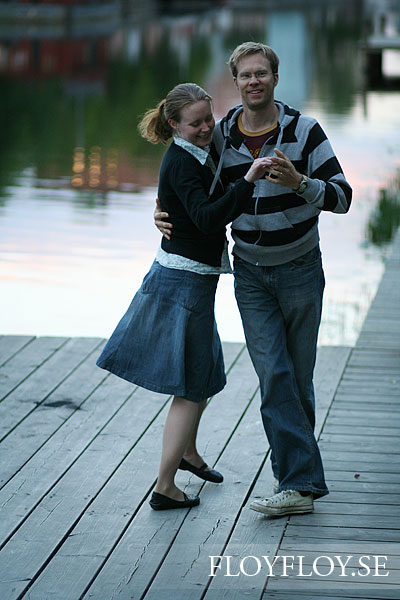 For the last three years (maybe longer) we've had as a tradition to dance outside along the quayside in the harbour of Uppsala in the summer. We got the idea from "Lindy in the Park" in San Francisco and have called it "Lindy at the Quayside" (in swedish: bryggdans). Now with the pretty strong balboa scene here in Uppsala, maybe we should just call it "Dancing at the Quayside".

The concept is simple: somebody brings a boom blaster and some swing music. Everybody else comes there and dance and hangs out with their friends. You can bring some picnic if you like. Clean simple fun. And you may also get applauses from people passing by (Yeah, we are that good ;-)). The edge is quite close but to this date nobody has fallen into the water.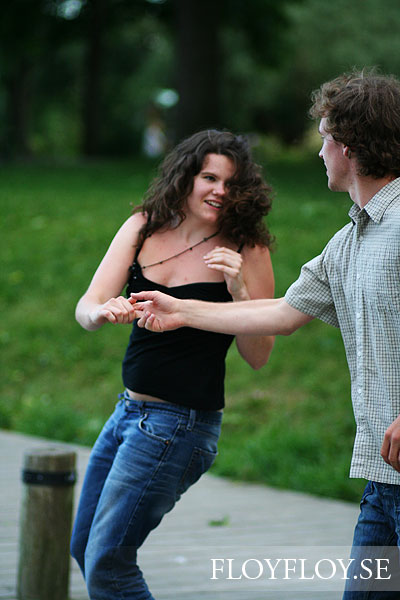 Previous years this event has taken place at weekends, but now there seems to be a new informal group that will arrange this on Tuesdays between 18-21. Yay for more people doing stuff. You're great!

What do you think of Lindy at the Quayside? Do you do a similar thing? Please comment.

The photos are taken by me and may not be published elsewhere without my permission. Contact me if you want to license them.