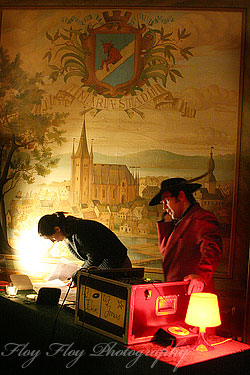 Last night Elin and Jonas were djs at Dekadans. They had to leave a little bit early so I filled in and djed some songs.

I played, among other songs, Hoy hoy by Cab Calloway and East Side Jive by Big Rude Jake.

The photo shows the nice environment at Västgöta nation where the club is located. If you haven't been here I recommend a visit. The photo is taken by me and may not be used elsewhere without my permission.

Where you there? What do you think of the evening? Tell me.