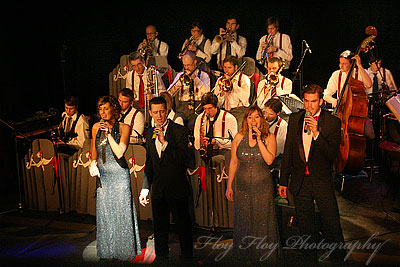 Phontrattarne is certainly one of the best big bands for dancing in Uppsala. They have played at the Nobel Prize party the last two years.

They played a lot of good songs and I particularly enjoyed their versions of "King Porter Stomp" , "School days" and "Down For Double". Phontrattarne is a fun band because the musicians don't just sit still and play the music, oh no, when there is spare time they get a little animated so they are great band visually as well.

Here is a picture from Saturday night taken by me . The photo may not be used elsewhere without my permission.

Were you at the Saturday dance? What did you think of the evening? Tell me.