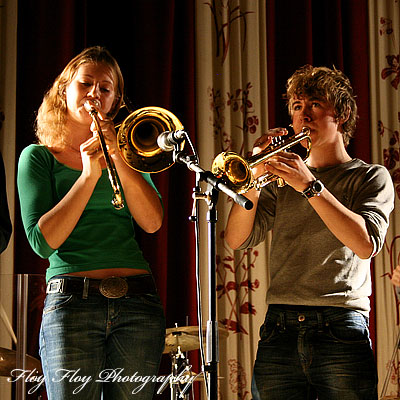 Tonight it's time for Youth Jazz Contest 2007 in Uppsala at Reginateatern where young jazz musicians compete. You might spot the jazz stars of tomorrow there. The concert/competition is FREE.

The event starts at 19 o'clock and is arranged by Uppsala Jazz Club. The winner gets to play at either Katalin or Uppsala Konsert & Kongress in the spring.

In the photo you can see Johanna Grim and Henrik Grim who competed in last years Youth Jazz Contest. The photo is taken by me and may not be published elsewhere without my permission. Contact me if you want to license it.

Are you going to the Youth Jazz Contest? Tell me.