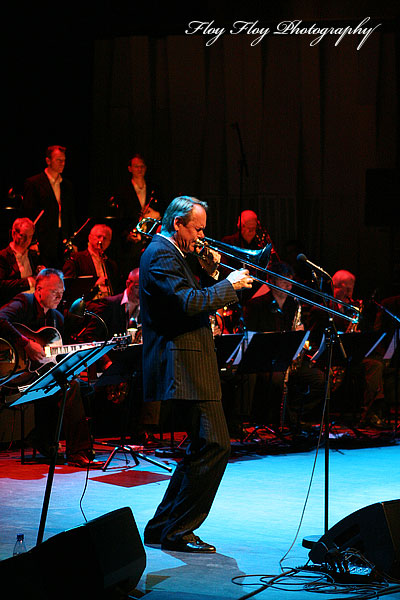 The name of the concert says it all: Great Jazz Party. What else could you call a evening with top notch jazz musicians in an 17 piece band. Band leader Ulf Johansson Werre has put together a superb orchestra. Providing the base for swinging madly is the rhythm section with Ulf Johansson Werre himself on piano, Andreas Pettersson on guitar, Tommy Johnson on bass and Mats Engström on drums. Mats had also arranged many of the songs they played.

There were many great solos, I particularly liked the solos by Karl Olandersson and Ulf Andersson. I liked the song "I found a new baby" which was played by a small group consisting of Ulf Johansson Werre, Mats Engström and Klas Toresson (saxophone).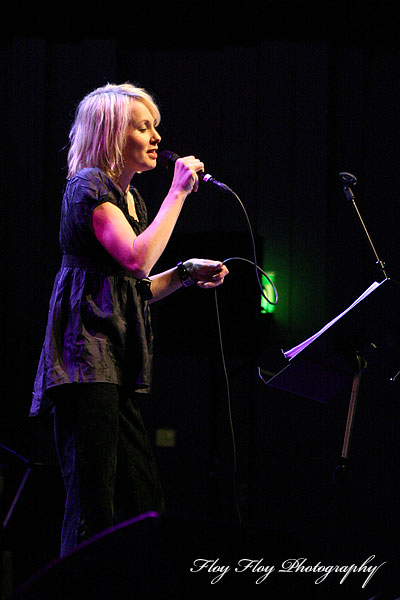 It was great to hear singer Louise Hoffsten, who can both sing in smooth and a raw style. An old favorite song sung by her was "Seduction of Sweet Louise" and she also sang a really good song from her coming album: "Så speciell" (So special).

Last but not least there was a vocal group called Vocation. I really liked their version of "It dont mean a thing (if it ain't got that swing)"

The photos are taken by me and may not be published elsewhere without my permission. Contact me if you want to license them.

Where you at the concert with Ulf Johansson Werre Big Band Explosion at Uppsala Konsert & Kongress? What did you think of the evening? Tell me.