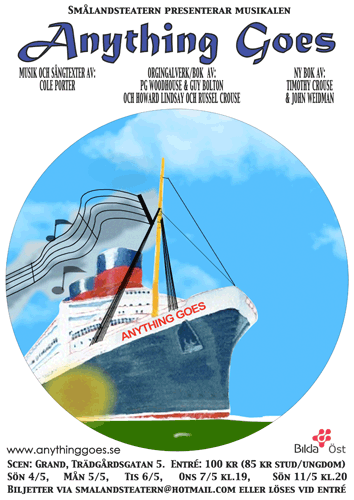 You can see the musical Anything Goes at Grand tonight and on Sunday. The poster above has all the details.

Anything Goes was first performed in 1934 and the musical has music and lyrics by Cole Porter and is based on a book by P.G. Wodehouse (who also wrote the books about Jeeves and Wooster).

Some famous jazz songs from this musical is played at swing dances now and then: Anything Goes (of course) and I Get A Kick Out Of You. One Broadway version included the song Lets Misbehave.

Have you seen "Anything goes" at Grand? What do you think of it? Tell me.