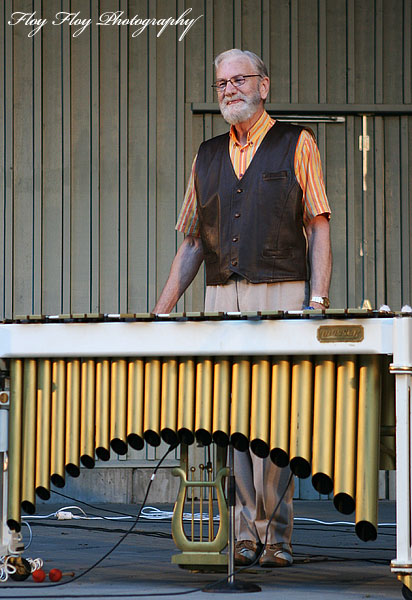 Lars Erstrand Four will play at Katalin on Saturday. The concert is arranged together with Uppsala Jazz Club.

The band consists of Lars Erstrand (vibraphone), Bertil Fernqvist (guitar), Arne Wilhelmsson (bass) and Björn Sjödin (drums).

These guys really swings, I last heard them this summer when the Lars Erstrand Four played at Parksnäckan. If you have the opportunity you should see them. Although there is no real dance floor, I think you can find a space to swing out in.

The concert starts at 14.00. I don't know right now what the price for the concert is. As usual, if you're under 25 years you'll get in for free.

The photo is taken by me and may not be published elsewhere without my permission. Contact me if you want to license it.

Have you heard Lars Erstrand Four? What do you think of them? Tell me.