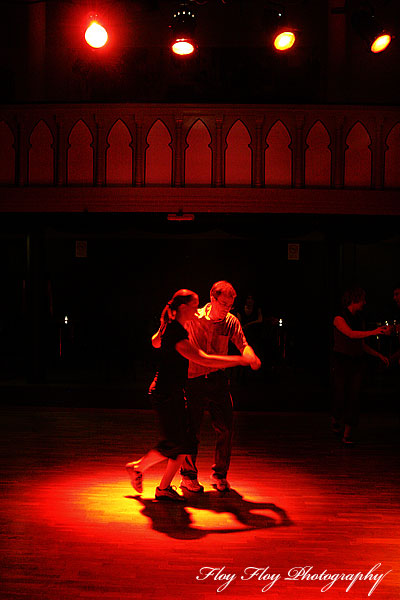 Yesterday I was djing swing all night in Gävle which is located approximately 80 km north of Uppsala. The lindy hop scene in Gävle is very young and they first started having regular courses one and a half year ago. It's also about one year ago since I dj:ed at their very first swing night. It was nice to be back.

My approach was very much like when I dj:ed the newbie night earlier this week: solid swing classics with a hifi feeling with tempos around 140 BPM. The only song that was a little bit faster was a version of 9:20 special by Count Basie. I also played Thunderbird, a fun song by Slim Gaillard from the album Slim Gaillard Rides Again.

The photo is taken by me and may not be published elsewhere without my permission. Contact me if you want to license it.

Where you lindy hopping in Gävle last night? What did you think of the night? Tell me.