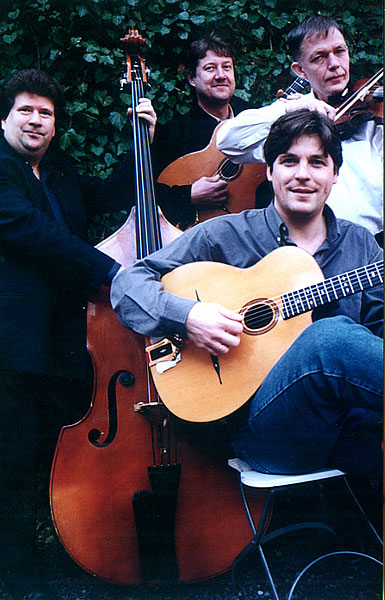 Tomorrow the band Hot Club De Norvege will play at a concert at Katalin and all that jazz. The concert is arranged by Uppsala Jazz Club.

Hot Club De Norvege consists of Jon Larsen (guitar), Finn Hauge (violin and harmonica), Per Frydenlund (guitar) and Svein Aarbostad (bass).

The band plays what is refered to as gypsy jazz inspired by Django Reinhardt and Quintette du Hot Club de France but with their own twist. They have performed together with members of the Rosenberg Trio.

The concert starts at 14 tomorrow Saturday. If you're younger than 25 years old you'll get in for FREE! Othervise it costs 160 kr (130 if you're a member of Uppsla Jazz Club or has a UNT-card).

Have you seen or heard Hot Club De Norvege before? What do you think of them? Tell me.