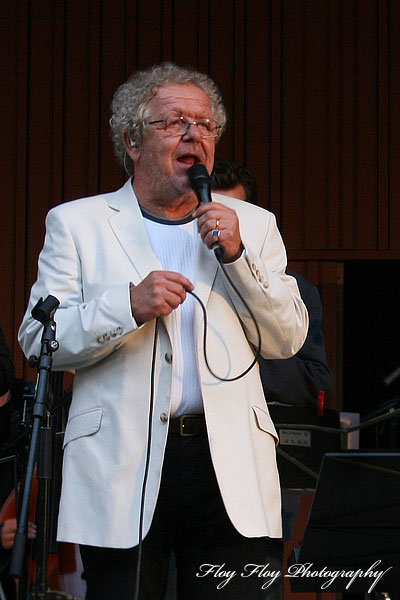 Yesterday VSOP played at an outdoor concert at Parksnäckan in Uppsala. VSOP is an acronym for "Vocal Organ Sax Project". The band leader Kjell Öhman (on Hammond B3) has arranged songs for this somewhat unusual mix of instruments. The band consists of Claes Jansson (vocals), Ulf Andersson, Johan Hörlén, Alberto Pinton, Håkan Broström, Hector Bingert, Karl-Martin Almqvist (everybody playing saxophones), Jan Ottesen (guitar), Hans Backenroth (bass) and Jocke Ekberg (drums).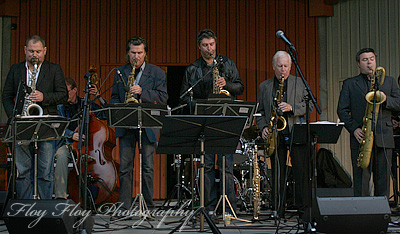 This was the bands premiere performance that starts a small tour. Jazz singer Meta Roos joined the band for the premiere evening, that had not been announced so it was a nice surprise.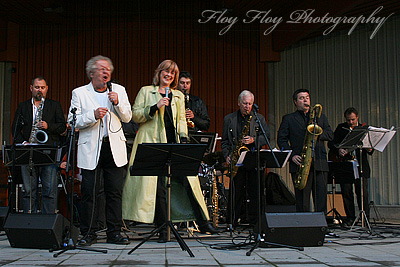 Kjell Öhman's arrangments were very good and the band was really swinging. A great full sound. The vocals by Claes Jansson and the guest singer Meta Roos was also excellent.

I liked Kjell Öhman's own song: Blues for Anne-Marie and the Benny Goodman song Soft Winds. Öhman had also done jazz arrangements of Can't buy me love (by Beatles) and I'm Walking (by Fats Domino). In the extra number, I finally found out the name of a great song: Black Nightgown (composed by Johnny Mandel).

The photos are taken by me and may not be used elsewhere without my permission. Contact me if you want to license them.

Have you heard VSOP? What do you think of them? Tell me.