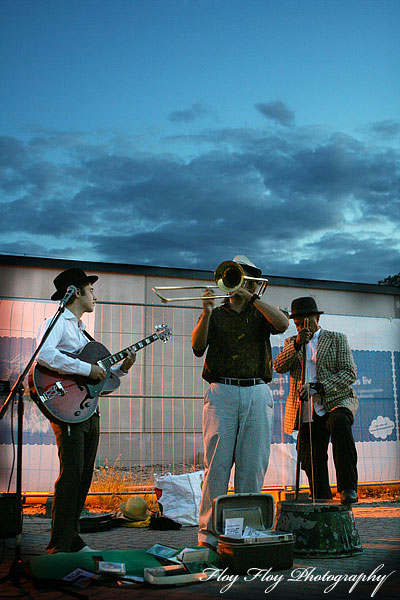 Last Wednesday The Lost Wandering Blues & Jazz Band played at Katalin. The weather was really nice and warm and everybody was sitting at the outside restaurant so the band set up outside as well.

The band grabbed some members of the audience to play washtub bass along with them. I'm pretty sure that they need bass players when they play at Katalin tonight again sometime after 20 o'clock. If you'd like to play in a jazz band, this might be your chance.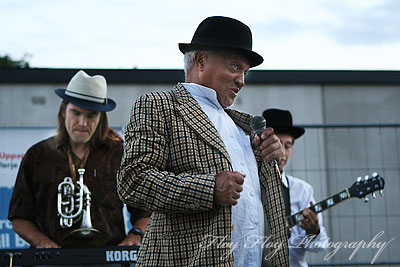 Since they play in the pub or outside there is no entry fee so you can tip the band, buy their cds, buy a beer or some food there or all of the above. Outside you have plenty of room to dance, inside it probably will be a little bit crowded but you can try if you're careful.

The photos are taken by me and may not be used elsewhere without my permission. Contact me if you want to license them.

What do you think of The Lost Wandering Blues & Jazz Band? Tell me.