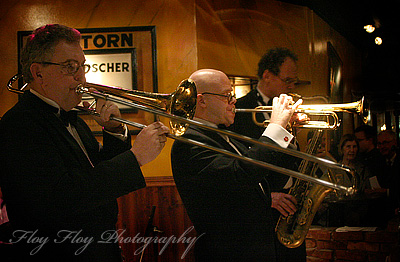 Tonight there will be a performance in Parksnäckan in Uppsala called Good evening everybody by Peter Lind and the Cabaret Band.

Good evening everybody was the opening phrase that Louis Armstrong always used and the show is about Louis Armstrong, his music and his life. The band will tell anecdotes about Louis Armstrong but will also talk about the how he has influenced them. Peter Lind is an amazing storyteller and he is backed up some of Uppsala's (and Sweden's) best jazz musicians: John Högman, Björn Sjödin, Kjell Grundström, Mats Josephson and Claes-Göran Skoglund.

I think this will be a really awesome show, it starts at 19.30 and costs 90 kr (70 kr with UNT-card).

Uppsala Nya Tidning has an article about the show.

The photo is taken by me and may not be published elsewhere without my permission. Contact me if you want to license it.

Have you seen the show "Good evening everybody" before? What do you think of it? Tell me.