About two weeks ago I visited a concert with Good Morning Blues at the outdoor stage called Parksnäckan. I was only able to get there in time the for their second set. I really liked the first song: Work song written by Nat Adderly. I also enjoyed the last song, their signature melody, Good Morning Blues. In this song the rhythm section really kept it in the pocket all the time and the the whole band had great energy. I would have liked more uptempo songs in the set instead of the more mellower songs. But maybe they played those in the first set that I missed?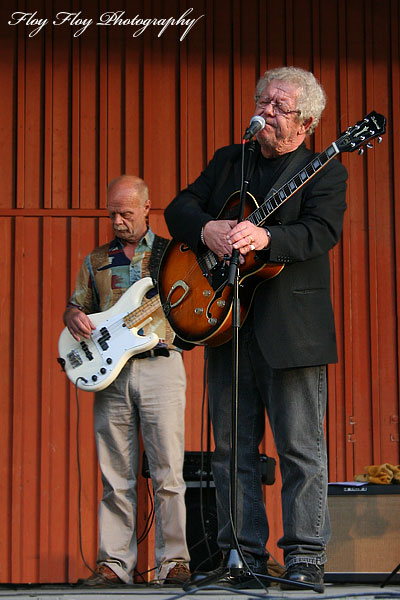 Good Morning Blues consists of these musicians: Jan Wärngren (piano), Thomas Lindroth (bass, song), Björn Sjödin (drums), Claes Janson (song, guitar), John Högman (saxophone), Bosse Broberg (trumpet) and Anders Johansson (guitar).

The photos are taken by me at and may not be used elsewhere without my permission. Contact me if you want to license them.

Have you heard Good Morning Blues? What do you think of them? Tell me.