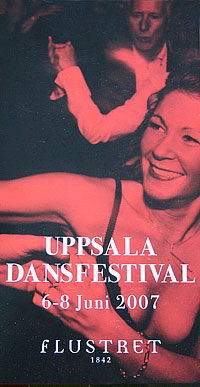 Tomorrow a dance festival starts in Uppsala: Uppsala Dansfestival. It's located at Flustret and our swing dance organisation Swingkatten will be part of it tomorrow night, where we will play swing music upstairs at night from 21 to 02.

You will be hearing good swing dj's that has performed all season at Klubb Dekadans:

There will also be taster classes in lindy hop, balboa and charleston. Around 22:30 there will be a dance performance featuring lindy hop, salsa and swedish bugg.
For more details about the dance festival, check out Swingkatten's website.
Welcome!