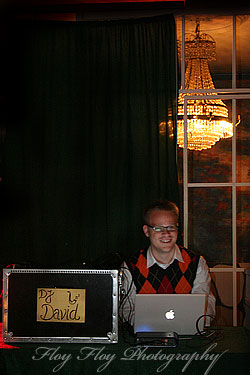 Swing disc jockey David Kågedal dj:ed last night at Dekadans. He is also a member of a jazz orchestra in Uppsala: Canal Street Syncopators. Canal Street Syncopators has just released a cd called No strings.

David played some tunes from the album and they sounded good. I liked the song "Ráda Zpívám Hot" sung by Liv Stenström.

The photo was taken by me and may not be used elsewhere without my permisson.

Do you have this cd? What do you think of it? Tell me.