The Herräng Dance Camp is approaching fast and a couple of days ago I was reminded of that by photographer Jeremy P. Lawrence who was there last year doing a lot of dance photography.

Among the things he photographed was still images of a music video shoot of the Carling Family Band together with the Harlem Hot Shots. The video itself was shoot by Jan Forsell and directed by Chester Whitmore.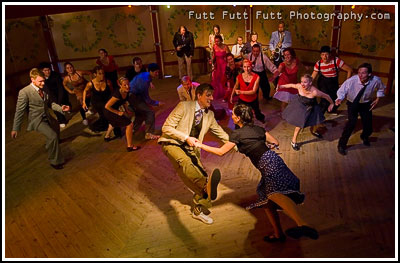 Photo by A. Jeremy P. Lawrence. The photo may not be used elsewhere without his permission. Contact him if you want to licence the photo.

Watch the music video!

The place where they dance is 'dansbanan' (a.k.a. The Dance Banana) behind 'Folkets hus' in Herräng.

What do you think of this video clip with the Carling Family Band and Harlem Hot Shots? Tell me.