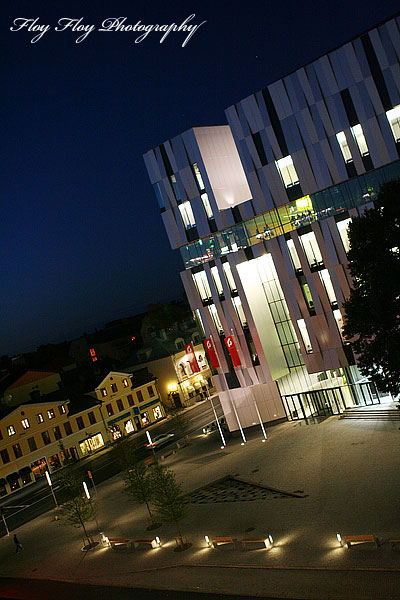 The new concert house in Uppsala is now properly inaugurated and there are concerts there almost every evening. Here is the jazz concerts that will happen at Uppsala Konsert & Kongress this fall:

Sun Oct 14 2007 18.00
South African piano player Abdullah Ibrahim plays solo. He mixes traditional African music with Amercian jazz.

Thu Oct 25 2007 19.30
Norrbotten Big Band & Rigmor Gustafsson
Newly composed music by Norrbotten Big Band together with jazz singer Rigmor Gustafsson

Sat Nov 10 2007 19.00
Ulf Johansson Werre Big Band Explosion
The Great Jazz Party is the name of Ulf Johansson Werre's annual big concert in Uppsala with 17 handpicked jazz musicians in the band "Ulf Johansson Werre Big Band Explosion". Guest artists are blues artist Louise Hoffsten and the vocal group Vocation.

Thu Nov 29 2007 19.30
Trio X & Dan Laurin
Flute player Dan Laurin meets Trio X, a jazz trio from Uppsala. They play music from all kinds of genres: jazz, folk music, medieval music.

The photo is taken by me and may not be published elsewhere without my permission. Contact me if you want to license it.

Are you going to some of these concerts at Uppsala Konsert & Kongress? Which ones? Tell me.