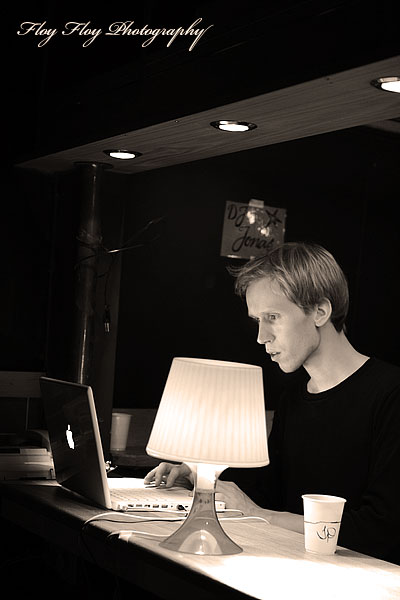 Yesterday our new weekly swing club Cats Corner was supposed to start at Uplands nation at 20. At 18:50, I got a call that the venue for some reason was double booked this time. I remembered the advice from the Hitchhikers Guide To The Galaxy: Don't Panic.

I rushed directly downtown and was lucky enough to book Grand, another venue that we frequently use, within 15 min from the first phone call. How's that for working fast?

Fortunately a lot of people found their way to Grand and we had a nice swingin' evening with Jonas Petterson as our swing jockey. Since he sometimes play fast music and not everybody are able to lindy hop to tempos like 240 BPM, he reminded everybody that they could dance to half time tempo (120 BPM) and then it should be a nice comfortable song.

Next week we will be back at Uplands nation. And we can have another premiere! Yay!

The photos are taken by me and may not be published elsewhere without my permission. Contact me if you want to license them.

Were you there? What did you think of the evening? Tell me.