Yesterday I visited a concert with Svante Thuresson + Induss & Lagerberg Great Sweet Orchestra at Parksnäckan.

Svante Thuresson has had a long career as a singer and you can tell that he is a great artist and a great performer by the way he expresses the songs. He has more expressions during a song than other artists has during a whole concert.

Great Sweet Orchestra has many good jazz musicans which of several are professional musicians. The orchestra has high musical ambitions and the music has a lot of intricate arrangments.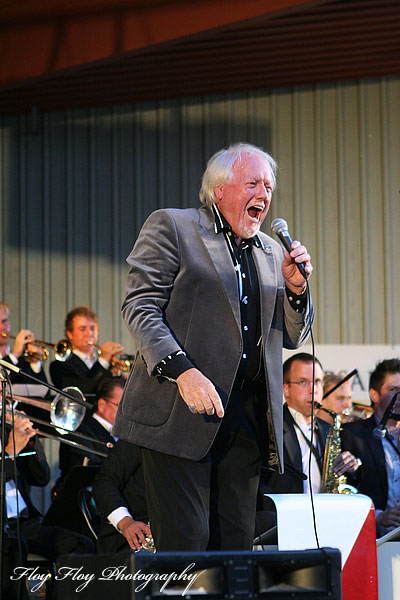 The orchestra played songs like: Especially For You, Waltz For Debbie and Stockholm Sweetning. I enjoyed Pussy Wiggle Stomp which has a 7 beats/bar meter where the drummer and band leader Tobias Lagerberg showed off. My favorite from the concert was "Dat Dere" written by Bobby Timmons, Svante Thuresson sung the Swedish lyrics by Beppe Wolgers and then the song title becomes "Mamma, vad e de?". With my background in swing music I of course liked the extra number Let The Good Times Roll.

Since I'm the official photographer at Parksnäckan I took more photos from the concert, if you like you can also watch pictures from other concerts in the gallery.

The photos are taken by me and may not be published elsewhere without my permission. Contact me if you want to license them.

Where you at the concert or have you seen Great Sweet Orchestra before? What do you think of them? Tell me.