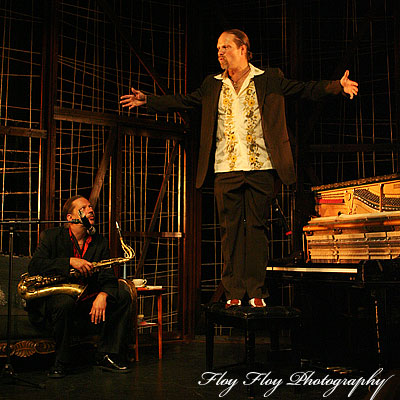 Yesterday I visited Reginateatern, a theatre in Uppsala, that had a presentation of which plays and music acts that will perform there during the autumn. Many of the artists who will perform later on were there to give a sample of what their show will be about.

From a swing and blues music perspective the most interesting act will be "New Orleans T.O.R" where the musicians Ulf Sandström (piano and vocals) and Bo Gustavsson (saxophone and vocals) will talk about New Orleans itself and their travels there (they've visited New Orleans more than 25 times). They are know from their group Jump4Joy.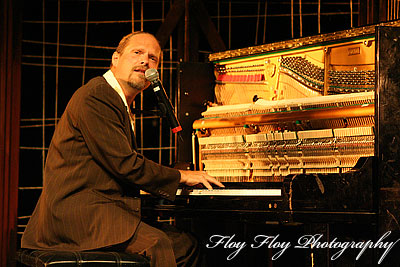 The show will be in the format of a one hour lunch entertainment once a month (Sep 26th, Oct 10th and Nov 7th). From what I saw, the show will be very entertaining.

The photos are taken by me and may not be published elsewhere without my permission. Contact me if you want to license them.

What do you think about the show? Will you go there? Tell me.