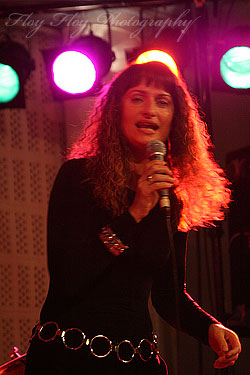 Yesterdays jazz festival, Uppsala Winter Swing, was so much fun. An overdose of jazz was just right. Thanks to the organizers I had the opportunity to photograph many of the musicians. Thank you, Björn Sjödin!

There's a lot to tell but for now I'll have to gather my thoughts and sort through all the pictures. Expect more stories and photos in the coming week.

Here is a picture of Laurence Allison, a great singer from France. The photo is taken by me and may not be used elsewhere without my permission.

Where you at Uppsala Winter Swing? What was you favorite moment? Tell me.