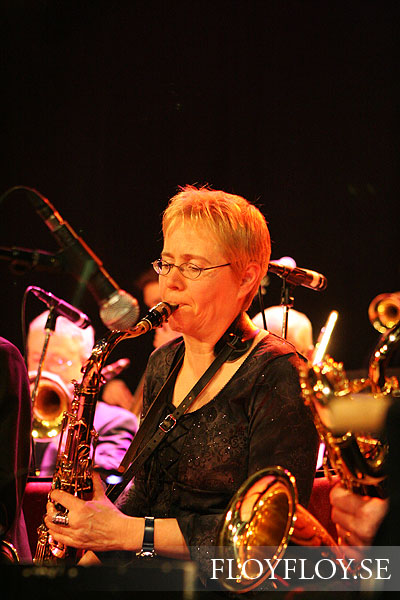 Tonight the Teamwork Big Band featuring Claes Janson and Nina Rydberg will play at Parksnäckan.

The concert will celebrate the life of Povel Ramel, a Swedish entertainer and comedian who sometimes used jazz songs.

The concert starts at 19:30 and costs 90 kr (70 if you got a UNT-card).

I took the photo above of saxophone player Madeleine Tråvén at a Grand Swing Party night last December when Swingkatten arranged a dance night. Since there will other vocalists tonight I don't think that the singer in December, the very good Susanne Ottebring, will be there. Therefor I'll post a photo of her below.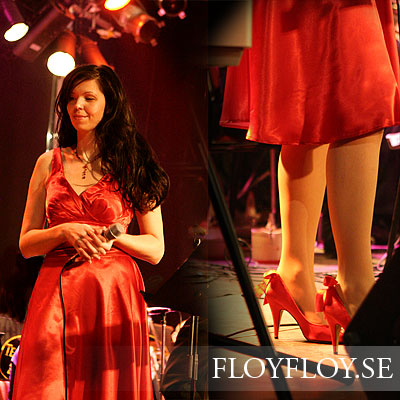 What do you think of Teamwork Big Band? Please comment.

The photos are taken by me and may not be published elsewhere without my permission. Contact me if you want to license them.