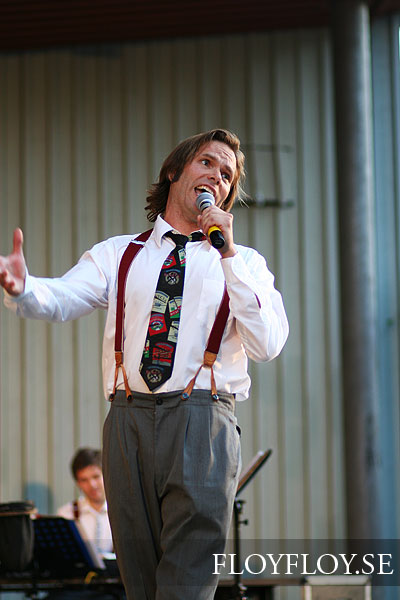 Phontrattarne is such a great band. I saw their Grand show at Parksnäckan on Thursday and had a blast.

As indicated by the full name of the band: Svenska Showorkestern Phontrattarne, this orchestra is not only there to play solid swinging big band music but also there to perform a show. And what a show it was. I'm so impressed by the band, because almost everyone in the band is also a singer or got acting skills. I really like the expressiveness of singer Lovisa Andersson.

If I wasn't mistaken, the band has made a new arrangement of School days, with a even fuller sound than before. Got to love that song. They played tight versions of One O'Clock Jump and Down For Double.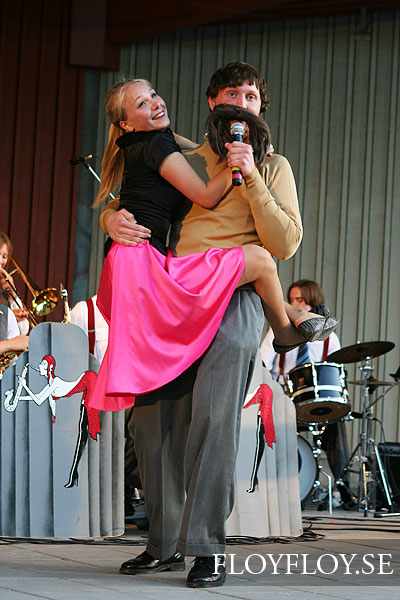 They did a skit commenting on the tv reality show "Bonde söker fru" (Farmer seeks wife) with new lyrics to Minnie The Moocher. In another number they sang about what women really like about men: their mustash. They had a guest apprearance by the fantastic, stupendous, fabulus and magnificent flute player Mr Bailar, who also seemed to attract the women.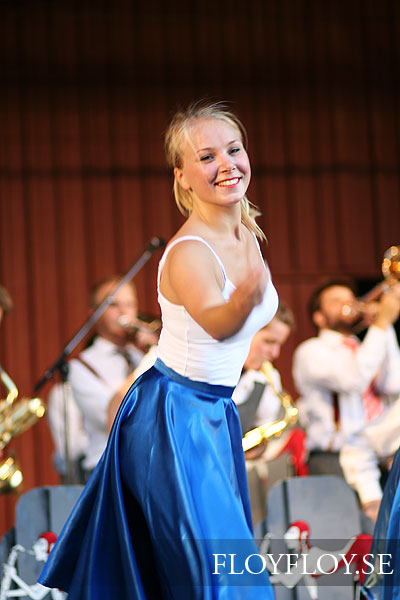 Talking about women, the dancers in the dance troup were great. They got the moves and they are good looking. I lost track of how many costume changes they did. They are hot!

Phontrattarne is right now on tour somewhere in Europe, I don't know where. In fact, when their bus left Uppsala only the tour managers knew where they were going. It will be a surprise for the band members as well. If you happen to see them somewhere on their tour, please let me know.

The photos are taken by me and may not be published elsewhere without my permission. Contact me if you want to license them.

What do you think of Phontrattarne? Please comment.